The Ultimate Guide to Writing Homework on Control Systems
May 03, 2023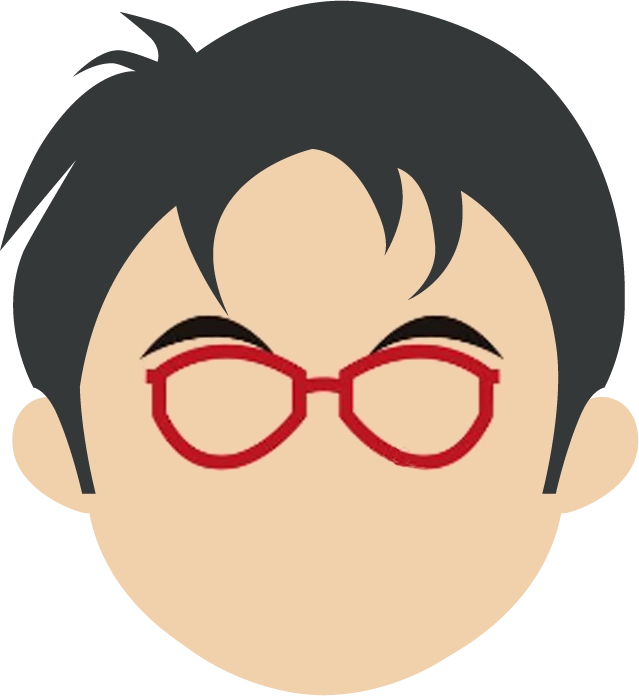 Riley Sims
United Kingdom
Control Systems
Riley Sims is a Control System Homework Expert with a Master's degree in Control Systems Engineering from the University of Manchester and over 8 years of experience in tutoring and teaching. She has strong problem-solving skills and proficiency in MATLAB, Simulink, and other software.
Dynamic systems, like machines and processes, can have their behavior controlled and managed using control systems. For you to successfully complete your control system homework as a student, you must comprehend how these systems operate and what makes them up. However, if you are unfamiliar with the subject, it may prove to be a difficult task.
We have gathered some advice to assist you in writing effective MATLAB homework on the control system. Make sure you first comprehend the homework's problem statement and requirements. Analyze the issue and list the important factors at play. Create a block diagram of the system to better comprehend its elements and their interactions. Third, select a suitable control strategy and provide a sound justification for your decision. Fourth, use software tools to simulate the system and examine the results. Include a summary of your findings and any suggestions for future advancements in your homework conclusion.
You can approach your control system homework with confidence and create excellent work that demonstrates your understanding of the subject by using the advice in this passage.
Understand the Topic and Objective
If you're about to begin working on a control system homework, it's crucial to first fully comprehend the homework topic and goal. You might need to solve a specific control system problem or explain a specific control system concept, depending on the homework. After having a firm grasp of the goal, you can proceed to conduct research and gather all the necessary data to finish the Matlab homework. You'll be better able to create a high-quality submission that satisfies all of the requirements and demonstrates your knowledge of the subject matter if you take the time to thoroughly prepare and comprehend the task at hand.
Research Thoroughly
In order to compile relevant data for well-structured control system homework, extensive research is necessary. Investigating various resources, including books, academic papers, and online sources, can help you do this. However, it is essential to guarantee the validity and dependability of the sources used for the homework. By doing this, you can present factual information that will improve the calibre of your homework. Therefore, conducting thorough research and using reliable sources are crucial for producing top-notch control system homework.
Organize Your Thoughts and Ideas
It's important to arrange your thoughts logically and coherently after gathering enough information. Consider making a mind map or an outline to accomplish this. These tools can assist you in organizing your homework and ensuring that you don't miss any important details. Your work will flow naturally and be simpler to read and comprehend if you take a methodical approach. Before you start writing, take the time to organize your thoughts to save time and produce better work.
Use Relevant Examples
Incorporating pertinent examples can significantly improve understanding when attempting to explain complicated control system concepts. These examples might have been taken from academic research papers or real-world situations. However, it is imperative to make sure that the examples selected are relevant to the homework topic and goal. You can give a clearer, more thorough explanation with the help of the right examples, which will make it simpler for your audience to understand what you're talking about.
Write Clearly and Concisely
It's crucial to put emphasis on writing with clarity and conciseness when completing your control system homework. Instead of trying to impress your reader with technical jargon, try to explain difficult concepts in plain, understandable language. This will make it easier for your reader to understand your ideas and follow your reasoning without becoming confused. You can increase the readership of your homework and the likelihood that your ideas will be accepted by using clear, concise language. Keep in mind that the purpose of your homework is to demonstrate your comprehension of the subject, not to display your vocabulary or technical expertise.
Use Bullet Points and Tables
Tables and bullet points are useful tools for presenting information in a clear and succinct way. A list can be made using bullet points to draw attention to important details. Tables, on the other hand, are helpful for organizing and making readable use of numerical data. Utilizing these tools will help you make your content easier for your audience to access and comprehend.
Use Figures and Diagrams
Incorporating diagrams and figures can be a highly effective way to communicate difficult concepts in a way that is simple to understand. When describing block diagrams, signal flow graphs, and models of control systems, using such visuals can be especially helpful. You can increase your audience's comprehension and engagement by giving them a clear visual representation of these ideas.
Include Equations and Formulas
Homework on control systems can be challenging and involve formulas and equations. To prevent misunderstandings and mistakes, it is crucial to present these equations using the proper notation and symbols. It is advised to use the right software, such as MATLAB or Simulink, to create and present complex equations effectively. Equation entry and manipulation are made much easier and more accurate by these software programs' user-friendly interfaces. Additionally, they provide a vast array of tools and features that enable simulations and visualizations of control systems, assisting in the evaluation and improvement of system performance. These methods and tools can help you finish your control system homework more quickly and accurately.
Break Down Complex Concepts
Control system homework frequently involve complex ideas that are challenging to understand. It is best to break these ideas down into more manageable chunks to make them easier to understand. Additionally, it's crucial to use simple language and provide examples from real life to highlight each point. The learning process is made more approachable and efficient in this way.
Solve Practice Problems
It is advised to work through practice problems to improve your understanding of control systems. Solving these issues, which can be found in books or online resources, will help you strengthen your knowledge of the subject. You can improve your understanding of the principles and concepts involved in control systems and your capacity to apply them in real-world situations by actively participating in problem-solving. So, to improve your proficiency in this area, be sure to include practice problems in your study schedule.
Follow Guidelines and Instructions
It's essential to follow the guidelines and instructions provided by your instructor if you want to succeed with your control system homework. Your grades could suffer if you ignore requirements like formatting, citation style, and word count. It is advised to carefully read the instructions and discuss any questions you have with your professor. Be cautious when citing your sources and make sure to adhere to the citation style that your instructor has specified. Additionally, adhere to the word count restriction to avoid consequences. In conclusion, getting good grades on your control system homework requires that you adhere to the rules and guidelines set forth by your instructor.
Use Relevant References
Incorporating pertinent references can strengthen your claims and back up your arguments. It's crucial to use reliable sources, like peer-reviewed journals, books, and trustworthy websites. Make sure to cite your sources properly by following the guidelines. By doing this, you can improve the quality of your work overall while also solidifying your arguments and showcasing your research abilities.
Use Examples from Current Research
Citing examples from current research can be very helpful in demonstrating your understanding of the most recent developments in control systems. You can support your claims and show that you are aware of the most recent advancements in the field by citing recent research papers published in pertinent journals or online databases. To establish credibility and relevance, it is crucial to keep up with the most recent research and incorporate it into your work.
Review Your Work
It's crucial to spend some time reviewing your work after finishing your control system homework. This step aids in finding any mistakes, contradictions, or areas that could use improvement. Make certain that your homework addresses the task's objectives and has a logical, coherent structure. Make note of any typos, punctuation mistakes, or formatting issues and fix them as necessary. You can make sure that your work is of the highest caliber and meets the standards set by your professor or boss by reviewing it. The extra time spent on this process will result in a well-done and well-received control system homework, so it is worthwhile.
Check for Plagiarism
Being aware of plagiarism is crucial to preventing academic reputation damage. To keep your work original, make sure to properly cite all of your sources and refrain from copying and pasting text from other sources. You can help ensure that your homework is original by using plagiarism detection software. Remember that plagiarising can have severe repercussions, including failing grades, legal repercussions, and detrimental effects on your future academic and professional opportunities.
Get a Second Opinion
To gain insightful information for your control system homework, think about getting a second opinion. Your work can be reviewed by a peer or tutor who can offer feedback and a new point of view, allowing you to spot areas that need work. You can improve the quality of your work and refine it with the assistance of such feedback.
Conclusion
Effective control system homework requires thorough research, thought-out organization, the use of pertinent examples, writing that is clear and concise, the use of bullet points and tables, the use of figures and diagrams, and editing and proofreading. You can write a well-organized and informative control system homework by using these suggestions.